Spring Summer 23 Collection
Italian sartorial tradition and innovative designs meet a more relaxed style, combining high quality fabrics and essential silhouettes.
Classic, well-refined and comfortable, the core values that define Fall Winter 2021/22 Paoloni's effortless elegance.
Designed for modern needs, Paoloni features the right pieces to create unique everyday signature looks.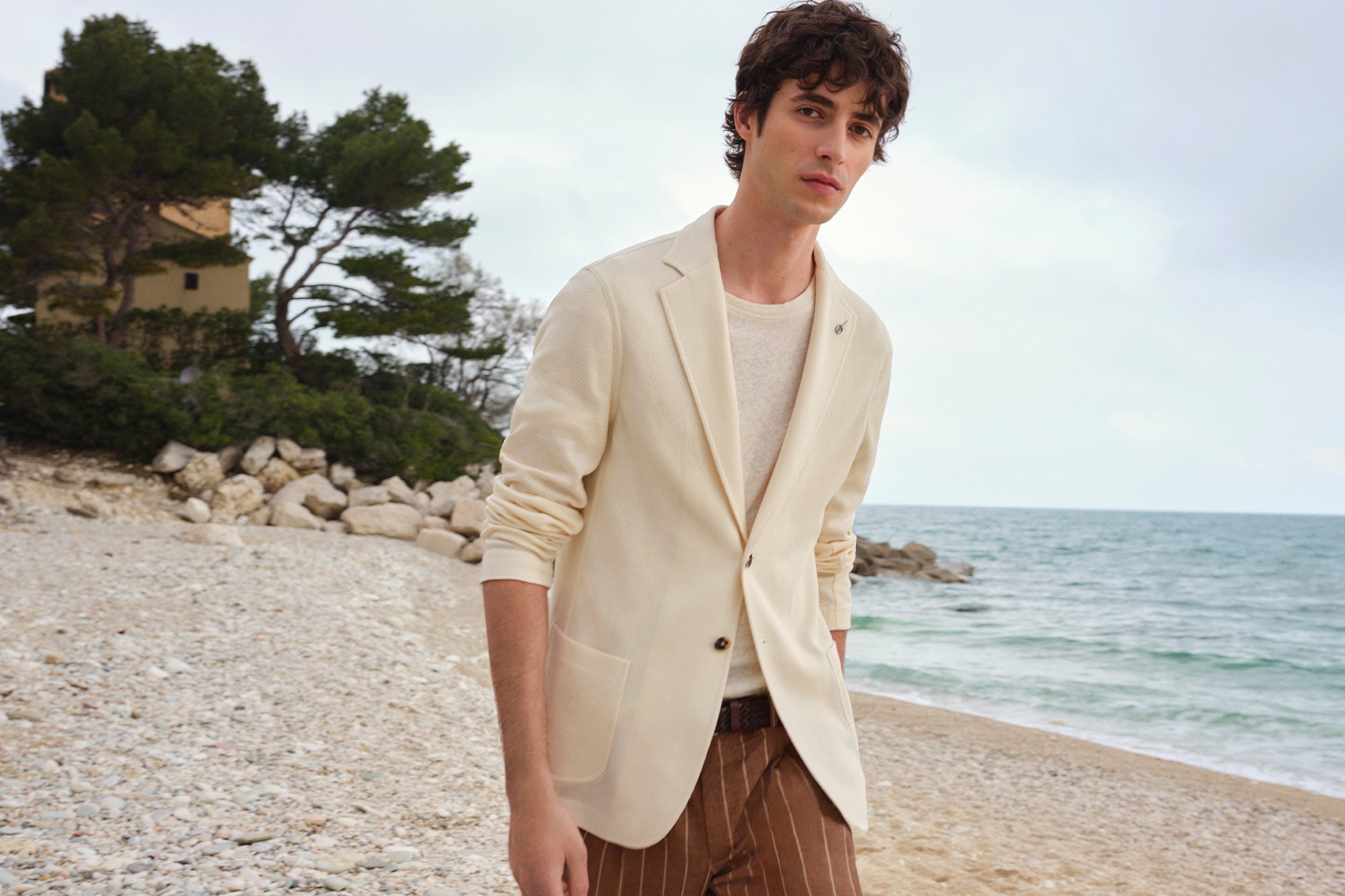 Modern proportions, innovative textures and elegant silhouettes define Paoloni's outerwear and suits.
The care of heritage tailoring is combined with the casual wearability of modern cuts and fabrics to redefine the meaning of men's style.
A perfect balance of style and comfort, designed for the modern man who does not give up on elegance.